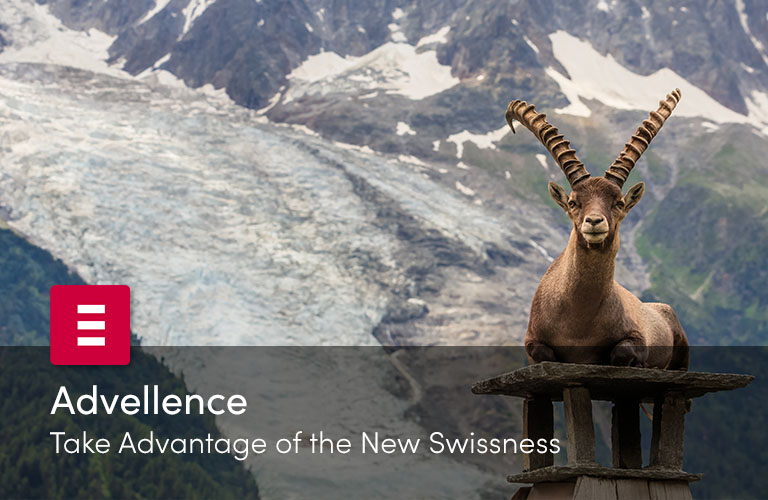 The pressure on companies to adapt their business models and offerings to the rising expectations of their customers and partners is growing. For this change to succeed, a clear strategy and a holistic view of digital value creation from data onboarding to analysis of the product content played out are needed. This applies not only to the IT infrastructure, but also to the processes, the data and the people throughout the company.

As an experienced digitization partner for companies of various sizes and industries, Advellence supports organizations in the sustainable development of their digitization strategy based on their existing IT landscape and process structure and stands by their side with extensive professional and technical expertise, both in an advisory capacity and in the implementation and integration of systems, data and processes.

With our strong and growing network of technology partnerships, we find the ideal solution for every starting point - from data and information management to Modern Work solutions and Data & Analytics scenarios that give your company the competitive edge it needs.
a success story
Our history
Since our founding in 1998, our goal has been to help companies continuously evolve based on their business potential by developing and implementing digitization strategies for their organization, data and processes. This approach requires not only a diversified network of technology partnerships, but also our own very broad-based competencies. To this end, we are continuously investing in our growth and in building up our expert teams for consulting, integration and implementation. The intensive development work with numerous customers has also resulted in our own innovative technology products, which have been further developed over the years and, in the case of our DAM solution Sharedien, even spun off. 
facts
Swissness meets experience and know-how
Confirmed expertise & quality
Customers & Certifications
We have already advised more than 350 companies from industry, commerce and public administration on a wide range of topics related to the digitization of organizational processes and data management, implemented numerous projects in a wide variety of disciplines, gained broad industry knowledge in the process and achieved an outstanding image position with our customers. Various certifications reflect our efforts to continuously maintain high quality standards in project implementation. In addition, we are in regular exchange with various analyst firms such as Gartner in order to constantly gain new impulses and insights that lead to new forward-looking perspectives when advising companies. 
Successful together
Innovations & Partner Network
Every company has its own individual requirements, and with our know-how and experience we bring this special DNA into line with the most innovative technologies from leading solution providers. In order to be able to provide our customers with comprehensive support, we therefore rely on the expansion of our own competencies as well as on a very broad network of technology partners. 
Backbone of our success
Our employees
Our employees take care of your data, processes and your entire organization with broad know-how and a lot of project experience. With numerous training and development measures, we ensure that our knowledge is constantly growing and our skills are continuously developing - so that we can continue to create decisive added value for you in the long term.  
To ensure that this succeeds, we pay attention to the sustainable retention of our employees with a trusting corporate culture, state-of-the-art workplaces and individual development opportunities. 
Development opportunities
for the world and man
Sustainability
Our overarching goal is to design products, projects and processes in a sustainable manner, thus linking social and economic benefits in all core elements of our work and acting in a future-oriented manner. 
We network all your data so it can tell your story. Technical finesse is our craft, project implementation our passion. Consulting, technology selection, implementation, development and integration: At Advellence, you get everything from a single source - with the Advantage of Excellence